Brisbane's Best Mobile Bar, Bartender and Party
Hire Service
Looking for a mobile beverage service that won't cost the earth? Kubarz has your party sorted – from food and beverage catering to mobile bars and party hire.
Kubarz is your One Stop Shop. Talk to us about event management and we can tailor a package to suit your budget – big or small.
Imagine a catered function featuring stylishly dressed bartenders and wait staff serving a selection of delicious cocktails and drinks.
Kubarz Brisbane offers ideal drink menus, with lots of tasty cocktails to tempt your guests! Make your party a success when you choose Brisbane's best mobile bar and party hire service.
What kind of mobile bars do you hire?
Our bars are not only lightweight and portable allowing them to be set up in ANY location but they look great, can have a range of different looks and themes, including glowing LED lights. They will be the hub of activity at any function, look amazing and will truly give your event that wow factor that will have your guests talking for years to come, plus now ask about our Pallet Bars for a different look.
Kubarz Brisbane is Backed By The Brand's Extensive Hospitality and Events Experience
Kubarz has been providing party services since 2003. You'll find everything you need to host the most successful soiree of the season. Whether you're a large corporation looking for the perfect party solution or you have a small casual wedding planned for a few close guests, Kubarz function hire can help you plan the ideal event. Our party solutions include drinks, bartenders, waiters and mobile stainless steel bars, along with a range of party hire equipment for Brisbane inner city and suburbs. With Kubarz no-fuss approach, you're free to mingle with guests and enjoy your event. We'll look after everything you need – from topping up glasses (which are supplied) and serving finger food for hungry patrons to cleaning up afterwards and taking equipment away.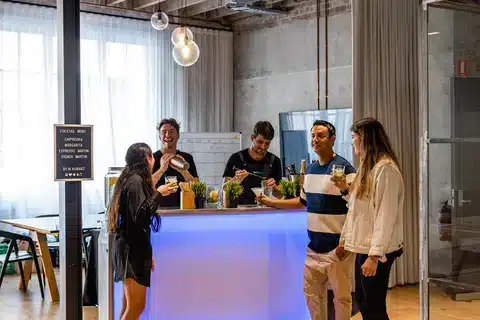 Talk to Us to Get the Party Started
Call Kubarz the moment you've decided the date and we can help deliver a fabulous function at a cost that suits you. We take pride in our services and offer full party planning packages, our consultants are backed by many years of experience in event management and are here to help. Talk to us about what style you want for your party and what impact you'd like to have. We can assist you with all your queries. Make it an event to remember! Whether you require the full package event services that Kubarz Brisbane offers or you'd like to hand-select just a few of our service menu items, with the flexibility we offer it's completely up to you. Call us now on 1300 989 366 to speak with our team or, alternatively, send us a message from the contact page and we will get back to you as soon as possible.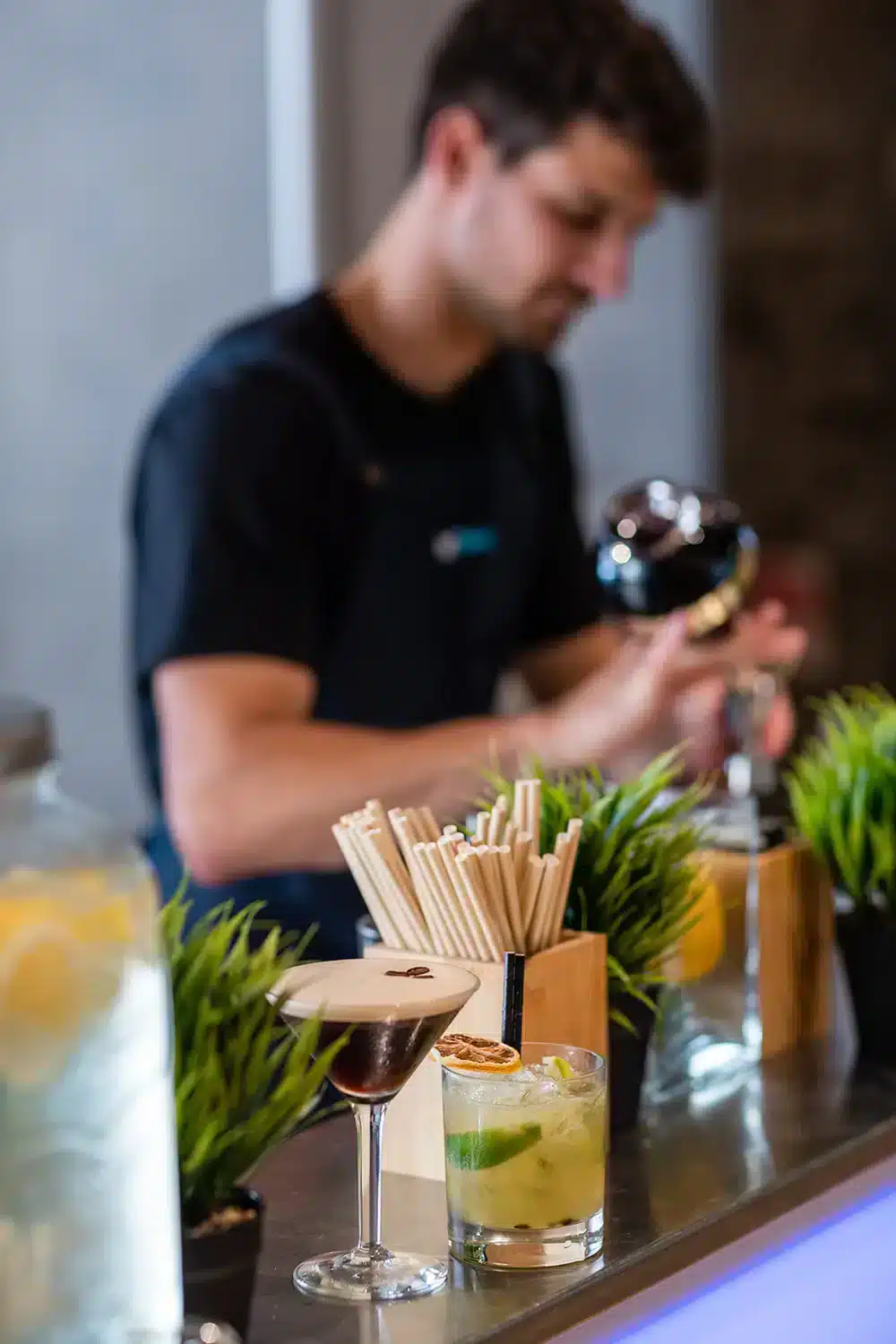 Kubarz are the Beverage Experience Experts, with almost 20 years of knowledge and experience you can trust us to deliver a professional, enjoyable and memorable service.
Please call our office during business hours on 1300 989 366 to speak to one of our friendly team members or send us a message via our contact us form below and we will reply as soon as possible.
Thanks for contacting Kubarz, we look forward to assisting you!
In the mean time you may want to follow us on Instagram for cocktail and beverage recipes, hints and tips!
Contact Us
"*" indicates required fields